JALA is honored to participate in the SIAL InterFOOD 2023 on November 8-11, 2023 at JIExpo Kemayoran, Jakarta. SIAL InterFOOD is the biggest international scale F&B industry exhibition in Indonesia, and attended by hundreds of F&B exhibitors from many countries. For four days, JALA team introduced a selection of Frosala's fresh and high-quality frozen seafood products to the hundreds of visitors.
During this occasion, Frosala introduced an immensely diverse selection of seafood products. Visitors could find vannamei shrimp in various sizes, black tiger shrimp, white shrimp, flower shrimp, dory fish filets, tilapia, catfish stick, as well as appetizing ready-to-eat items such as udang mercon and lele sambal ijo.
Visitors also had a richer and more enjoyable experience with Frosala's product testing, available at the booth. They got the chance to taste the delicacy of Frosala shrimp directly. They could also buy and bring home the Frosala products of their choice.
Through the SIAL InterFOOD 2023, Frosala hopes that the public can get to know Frosala products and experience its excellence and freshness. Frosala also hopes to strengthen its footprint in the culinary industry domestically and internationally.
Frosala #DarestoGuaranteeFreshness
Frosala is always committed to providing a variety of fresh and high-quality frozen seafood products. All Frosala products go through a careful processing that involves same-day freezing to maintain its freshness. After undergoing quality control and sorting at a halal certified and HACCP grade A factory, Frosala products are then stored and distributed frozen until the end consumer's plate.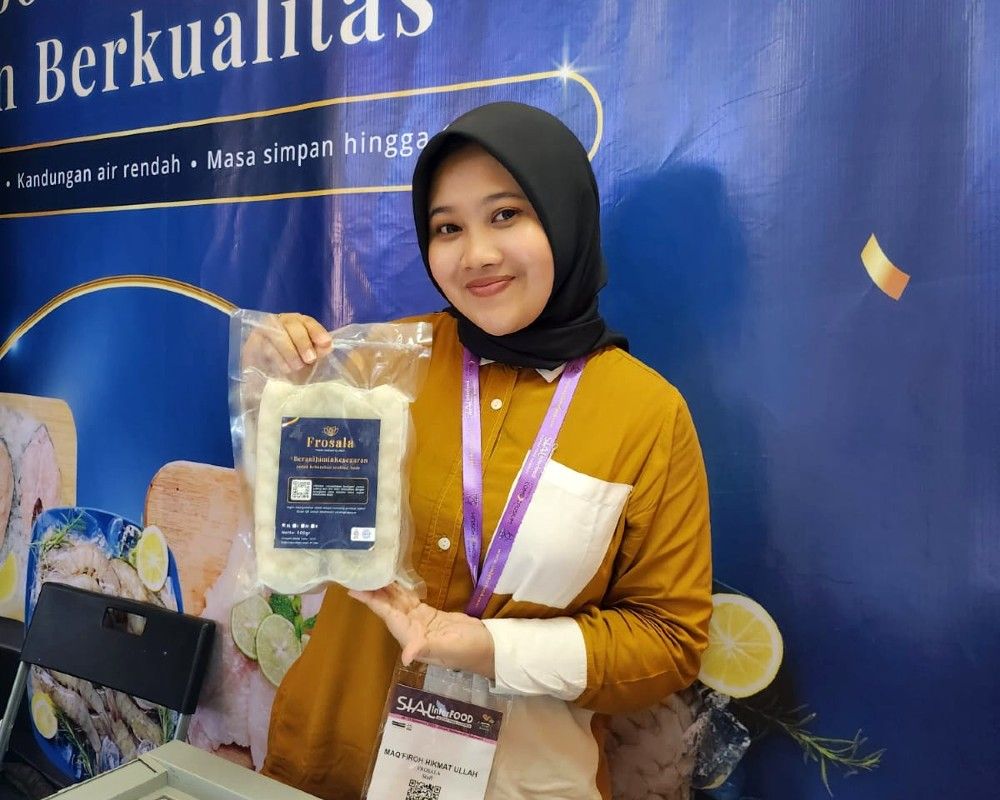 Frosala shrimp also meet the traceability aspect since it is harvested from professionally and sustainably managed farms. In addition, Frosala shrimp is safe to consume because it is free of allergens and processed without using chemicals.
Stay tuned to our stories by following Frosala on Instagram: @frosala.id! If you would like to learn more about Frosala products and place an order, please feel free to contact our team through WhatsApp at +62813-2551-4194. We will be happy to help 😊