JALA was honored to virtually be a part of the B20 Summit that was held in Nusa Dua, Bali last November 13-14 2022. This B20 event is an outreach group by G20 which represents the international business community. B20 reflects the role of private sectors to drive the growth of a stronger, more sustainable, and more balanced economy.
JALA @Kadinverse
During the B20 exhibition, JALA was in the Blue Economy sector of the Kadinverse virtual platform. Kadinverse is created by KADIN (Kamar Dagang dan Industri) in the Nusameta metaverse ecosystem.
JALA fits the Blue Economy sector as its vision is to be the pioneer in the blue revolution of the shrimp industry by creating a more productive and sustainable shrimp cultivation. JALA offers solutions that aim towards a blue economy in the shrimp industry.
Other sectors in the Kadinverse include Ecotourism and Energy Transition. Along with JALA, other participating innovative businesses and startups include Cakap, Likupang, Crowde, Natunamart, and more.
JALA Booth Activity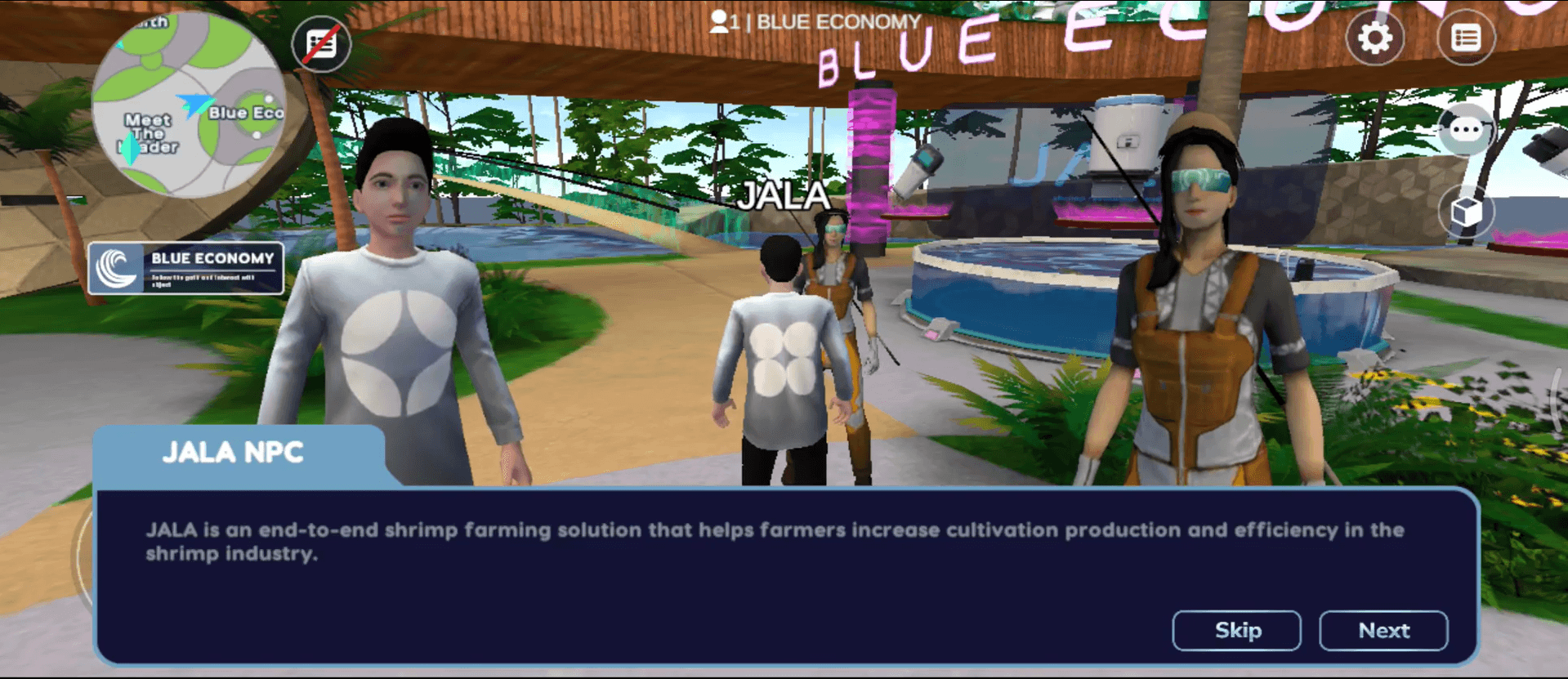 Upon visiting JALA's virtual booth, visitors will be greeted by JALA's NPC (non-player character) who will explain about JALA, from its overview to more detailed solutions, along with a company profile video. Visitors who complete the quest given by JALA's NPC will also win merchandise.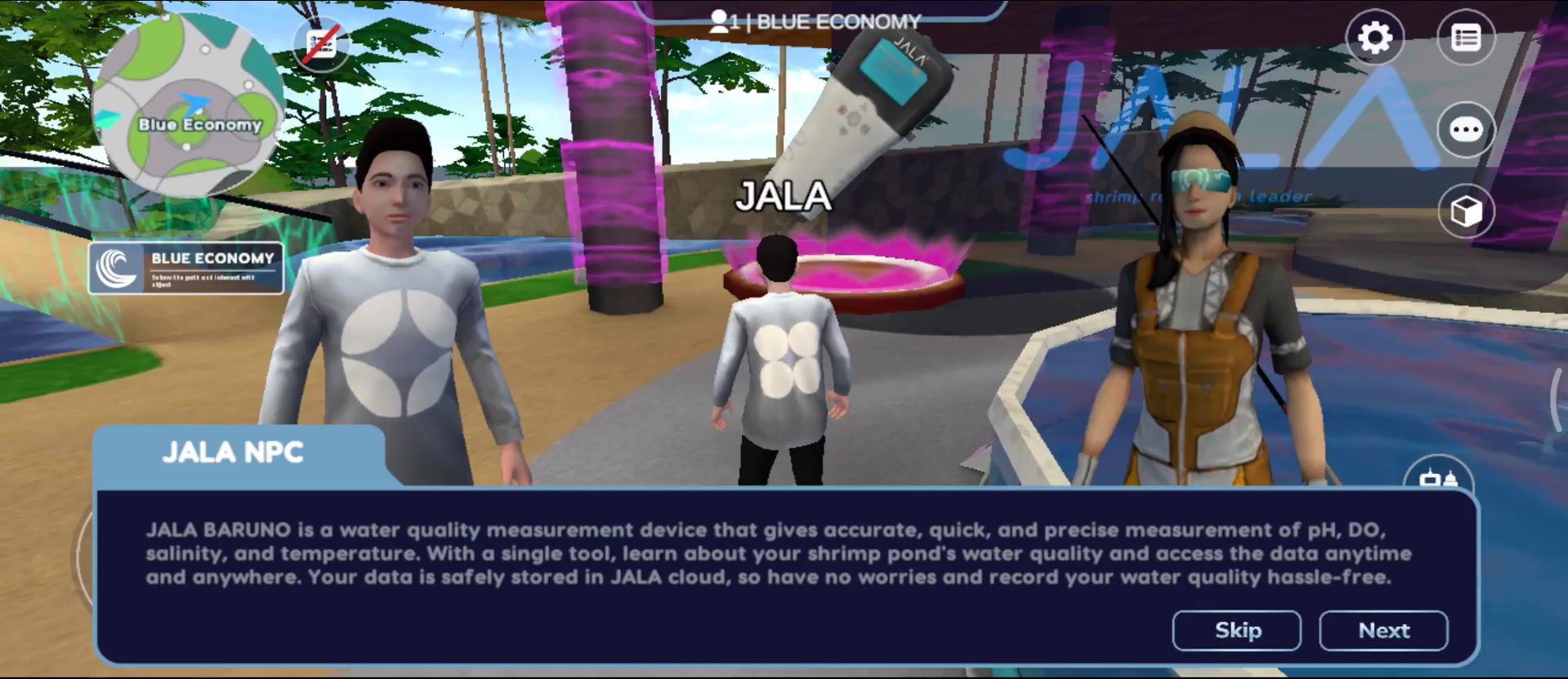 JALA showcases one of its solutions for the shrimp cultivation industry, JALA Baruno. JALA Baruno is a multiparameter water quality measurement device with internet of things (IoT)-based technology. Measuring water quality, which is a crucial step in shrimp cultivation, can be conducted more efficiently with this device. All measurement data (temperature, DO, salinity, and pH) is sent to JALA App, a shrimp cultivation management application.
More About Kadinverse
Kadinverse is part of KADIN's involvement in the Nusameta, Indonesia's metaverse ecosystem, to follow the footsteps of digital technology development. Nusameta's prototype was displayed during B20 and would be developed into a complete platform which will be launched at the end of 2023.
As cited from marketing.co.id and Liputan6, Arsjad Rasjid, Chairperson of KADIN Indonesia, stated that Kadinverse was created to support KADIN's vision in accelerating the national economy, as well as help businesses in Indonesia's main sectors such as green energy to grow and undergo digital transformation.
The metaverse technology can be used as part of product promotion efforts. Solutions and products are showcased virtually for a more convenient and effective marketing activity.