JALA is excited to present the newest feature on JALA App, the cultivation consultation with experts. This feature has been added to the mobile version of the JALA App. You can now consult with JALA's cultivation technicians through this feature. You are also welcomed to ask questions on shrimp farming, ranging from symptoms of shrimp disease to the proper way of feeding. What's more special is that this feature is accessible anywhere and anytime!
You must first update the JALA App to the newest version (April 2022) in order to access the cultivation consultation feature. Android users can download the updates on Google Play Store, while iOS users can do it on App Store. After updating the app, you will receive a push notification regarding the cultivation consultation feature. Simply click the notification, and you will be directed to this feature.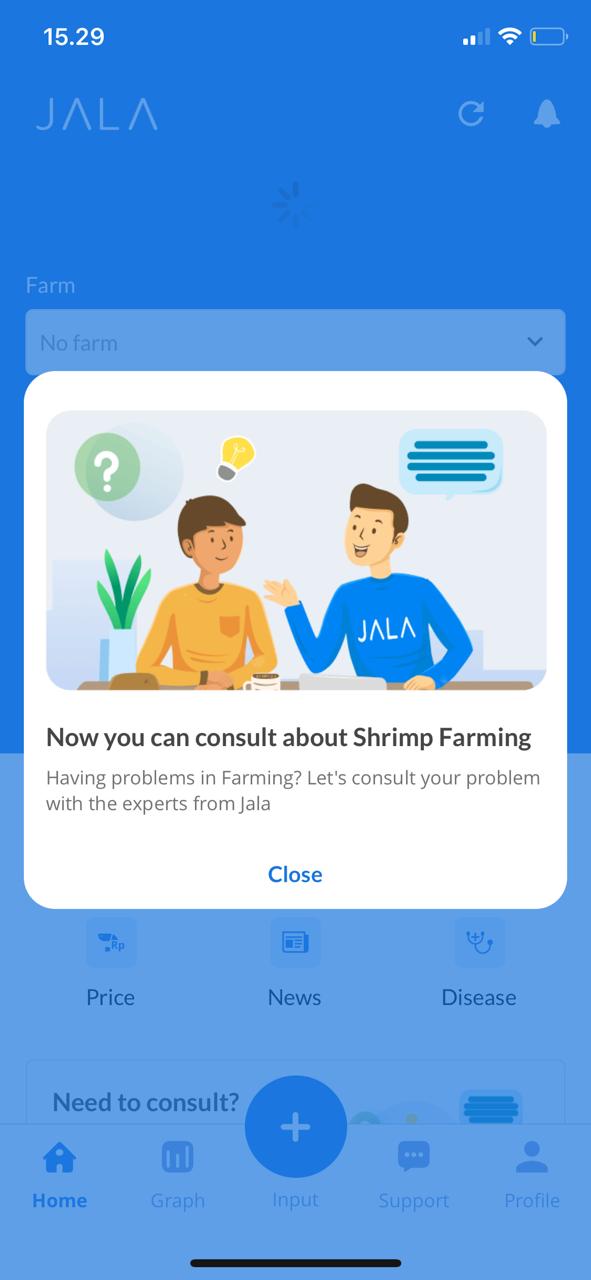 Cultivation Consultation on JALA App
If you don't receive the push notification, you can do the following steps:
Go to the JALA App's homepage. Select 'Ask Now' or 'Tanya Sekarang' in the consultation box below the menu.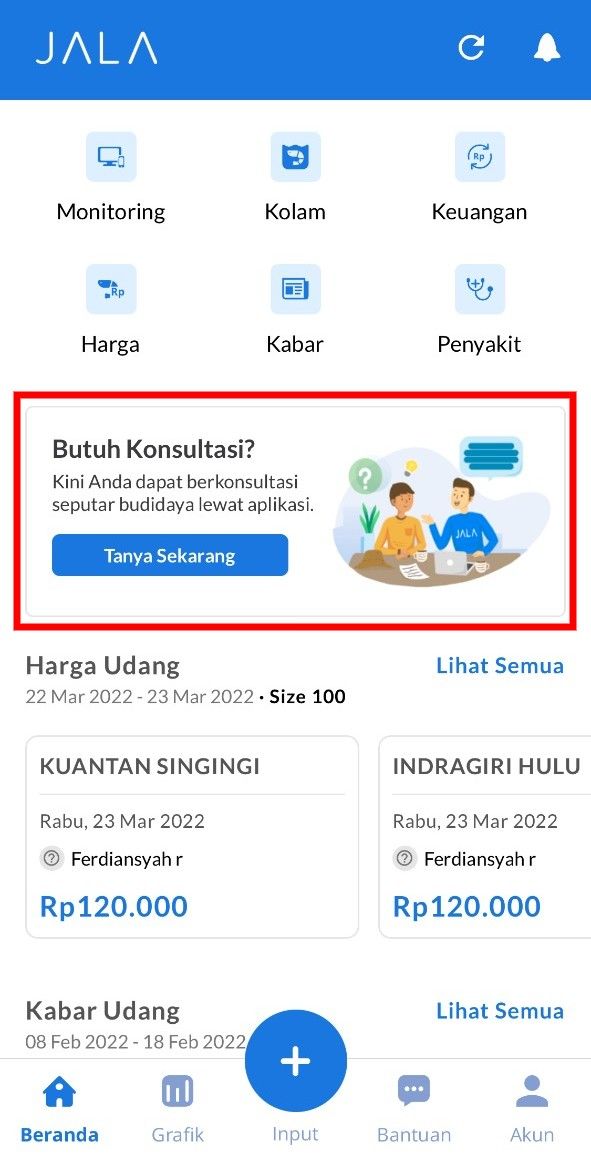 You will be directed to the Ask Experts homepage. Select the 'Send us a message' button.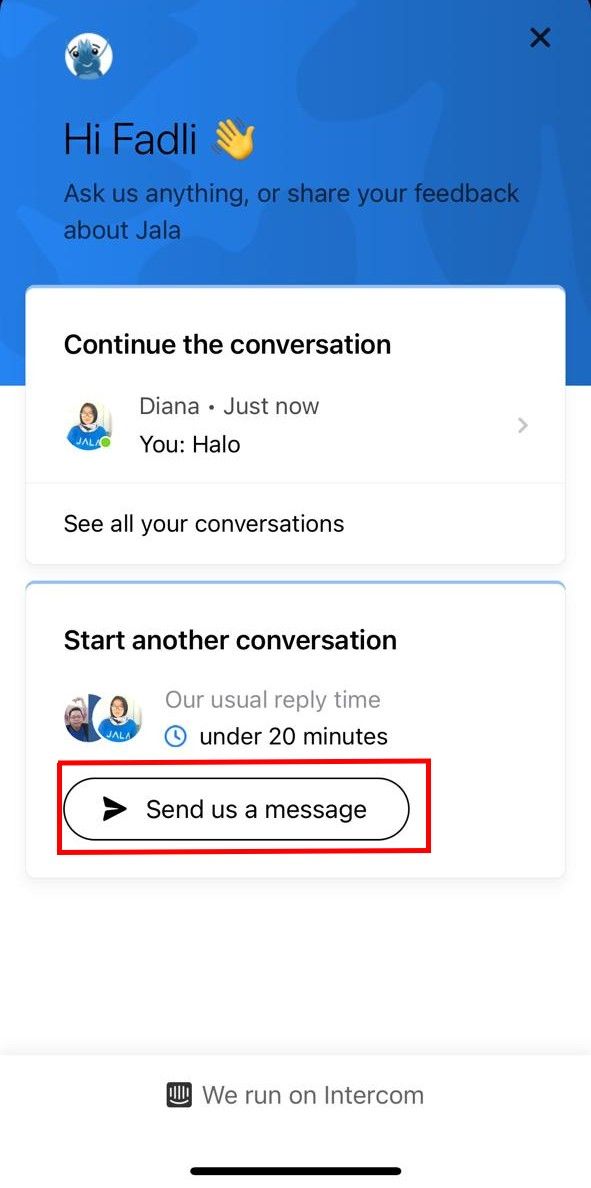 You will enter the chat room and now be able to start consulting.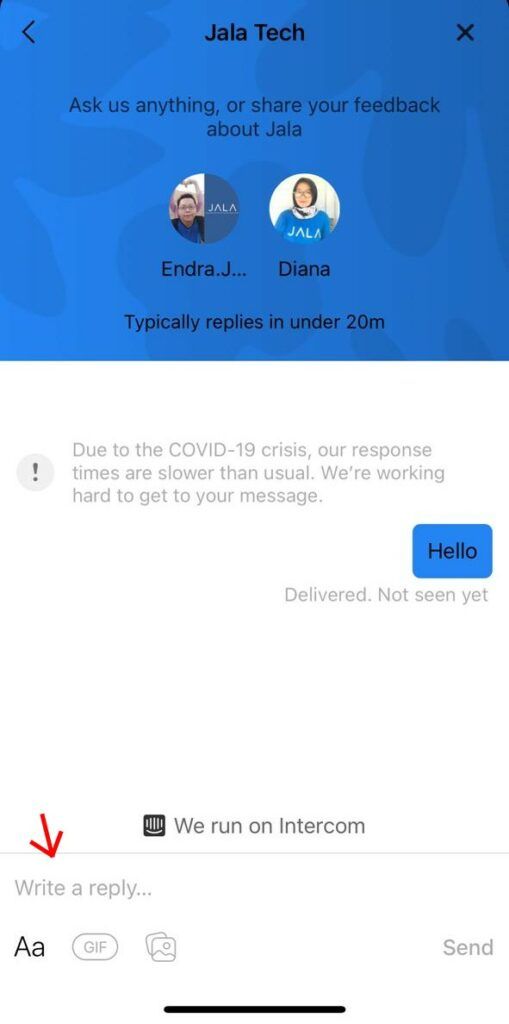 Through the Cultivation Consultation feature, JALA hopes that you will be able to get guidance and be less perplexed while dealing with cultivation problems. So, what are you waiting for? Update the JALA App via Google Play Store or App Store right away for a simple and quick consultation service!