Last October 31-November 2, 2023, JALA's co-founder and CEO, Liris Maduningtyas, had the honor of being invited as one of the speakers at the Asia-Pacific Agri-Food Innovation Summit in Singapore. This summit is the anchor event of Singapore International Agri-Food Week (SIAW). It is attended by more than 1,100 corporates, innovators, and investors from the agriculture and food industries in 37 countries to discuss strategies of building agri-food capacity, security, and resilience in Asia. The event consisted of networking sessions, live debates, and group discussions.
Since working with smallholders and providing digital solutions to streamline and enhance production methods is a key theme for this year's summit, JALA, represented by Liris, was invited to speak in front of an international audience, particularly on a panel discussion focused on driving digital transformation in smallholder aquaculture. This aligns with JALA's mission to increase cultivation production and efficiency through data-driven decisions in the shrimp farming industry, #HeretoHelp create a more productive and sustainable shrimp industry in Indonesia and the rest of the world by being directly involved in the aquaculture process to the supply chain of the shrimp industry.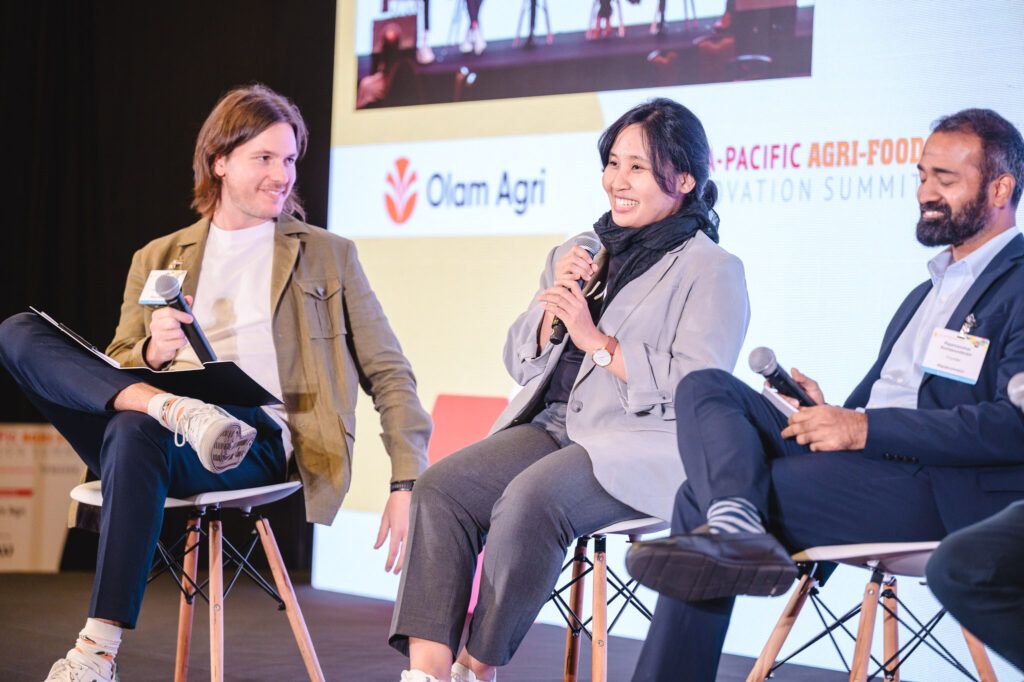 Source: agrifoodinnovation.com
The speaking session itself was held on November 2, where Liris joined with other world leading stakeholders to discuss the benefits of continuous connectivity between farmers, the widespread use of data, and the role of digitalization in accessing finance and insurance products for smallholders. Other key themes discussed include food security, blue food production, decarbonization, and other related topics.
Read more: The Key to Successful Cultivation: Sustainable Shrimp Production
This summit has been an insightful opportunity for JALA to introduce our solutions as well as be a part of a global discussion with fellow stakeholders in the industry on revolutionizing the shrimp industry through digital transformation. The daily pitches, networking, and other supporting sessions have truly made this a remarkable event for exploring potential partnerships. We believe that together, we can accelerate towards a a more productive and sustainable agri-food system.