One of JALA's business lines that engages in the supply of frozen seafood, Frozen Seafood by JALA (Frosala), held Chef Connect: Gathering ICA BPD DIY (Indonesian Chef Association Regional Management Agency for the Special Region of Yogyakarta) on Friday, 28 July 2023 at The Manohara Hotel, Yogyakarta. The event was attended by Chef Fajar Subeni as chairman of the ICA BPD DIY, five ICA chairs from five regencies in the Special Region of Yogyakarta, as well as 50 guests.
In Chef Connect, Frosala Team introduced a selection of Frosala products as well as Frosala's Community Program to the guests. Apart from that, this event was also enlivened by a live cooking and product testing session. The dishes cooked directly were then eaten in a private dinner session.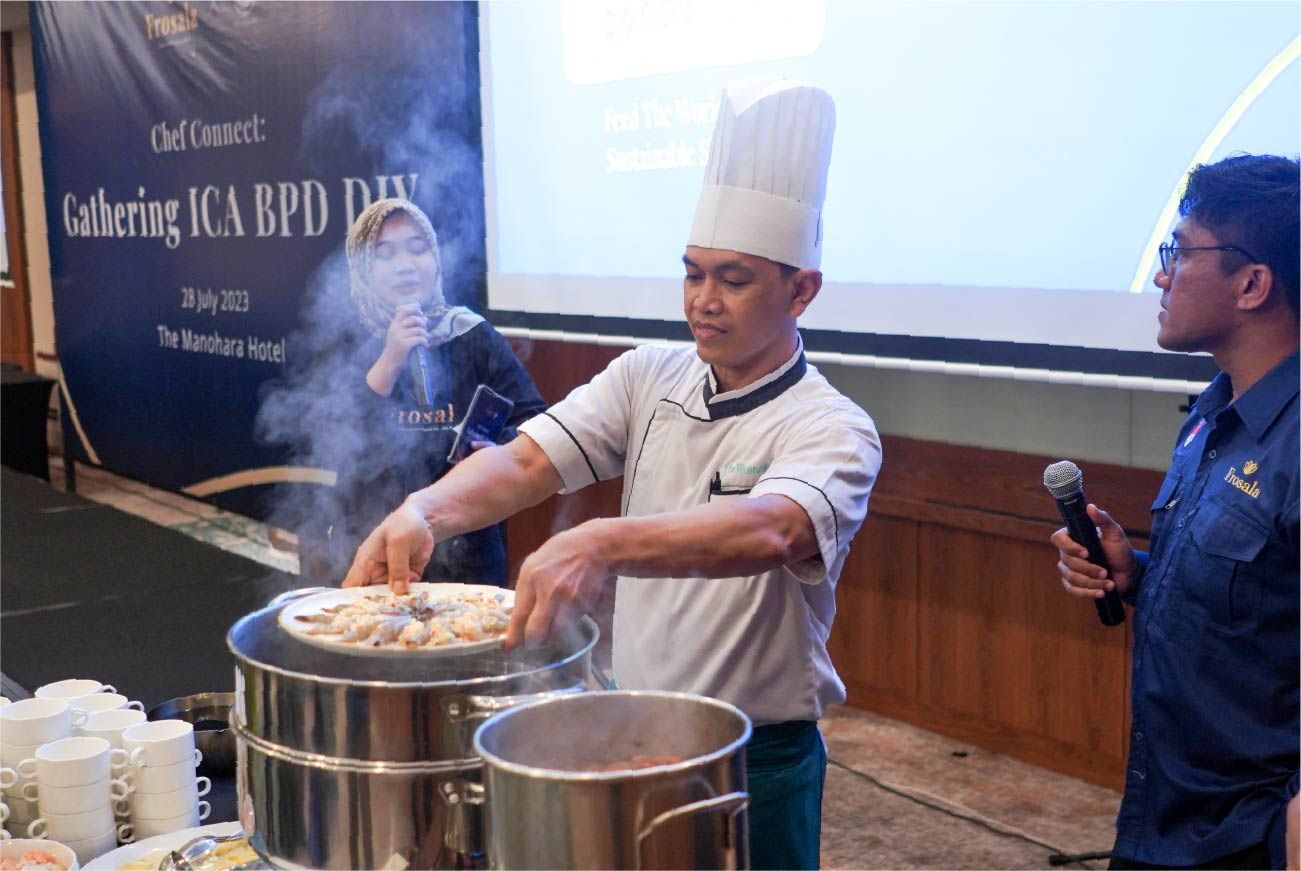 Live cooking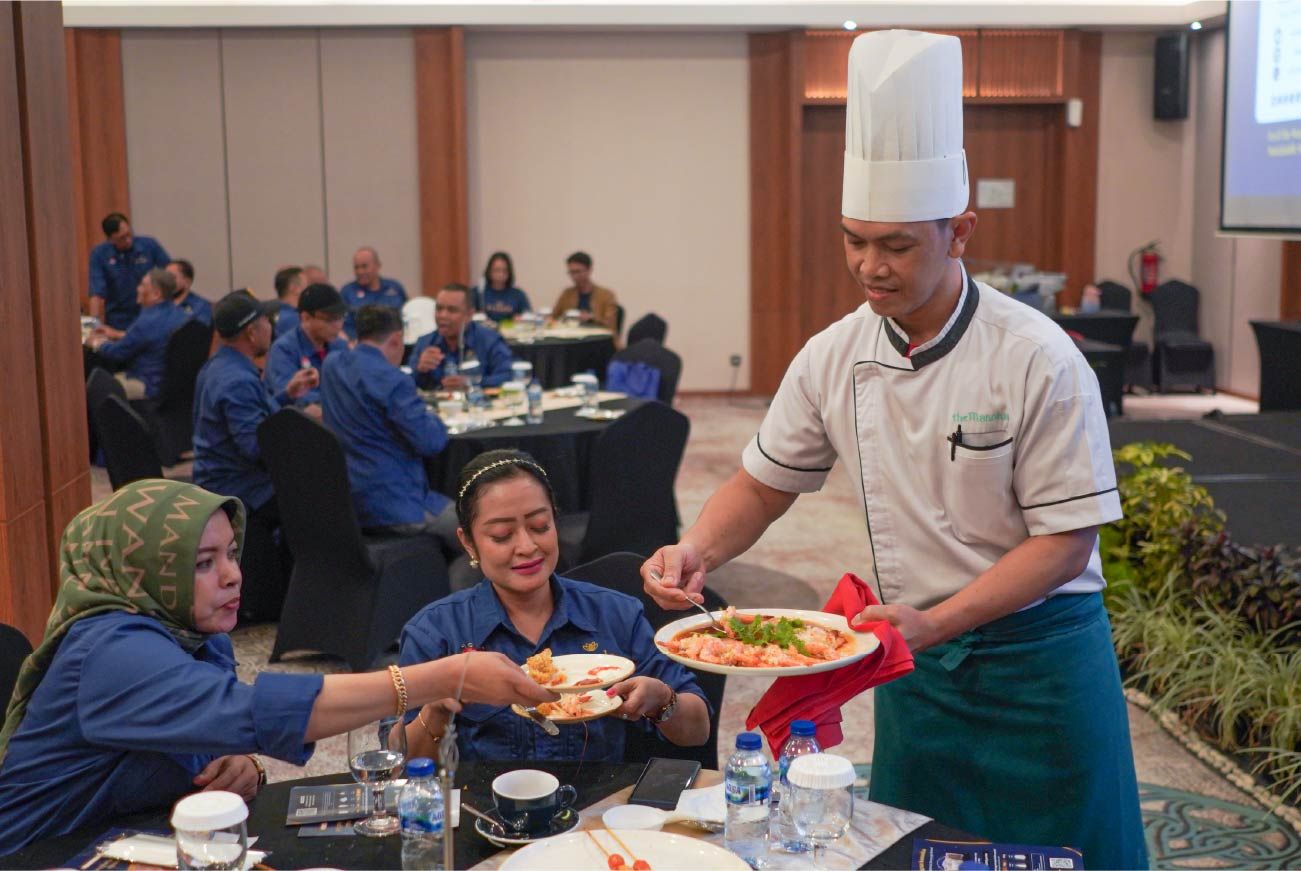 Product testing
The guests responded to this event enthusiastically. This can be seen from their curiosity about the selection of Frosala products in the Q&A session and their participation in the game session.
The collaboration between Frosala and ICA BPD DIY as professionals in the culinary field can form a meaningful synergy to jointly provide and serve high quality seafood. It is expected that this collaboration can be mutually beneficial for both parties.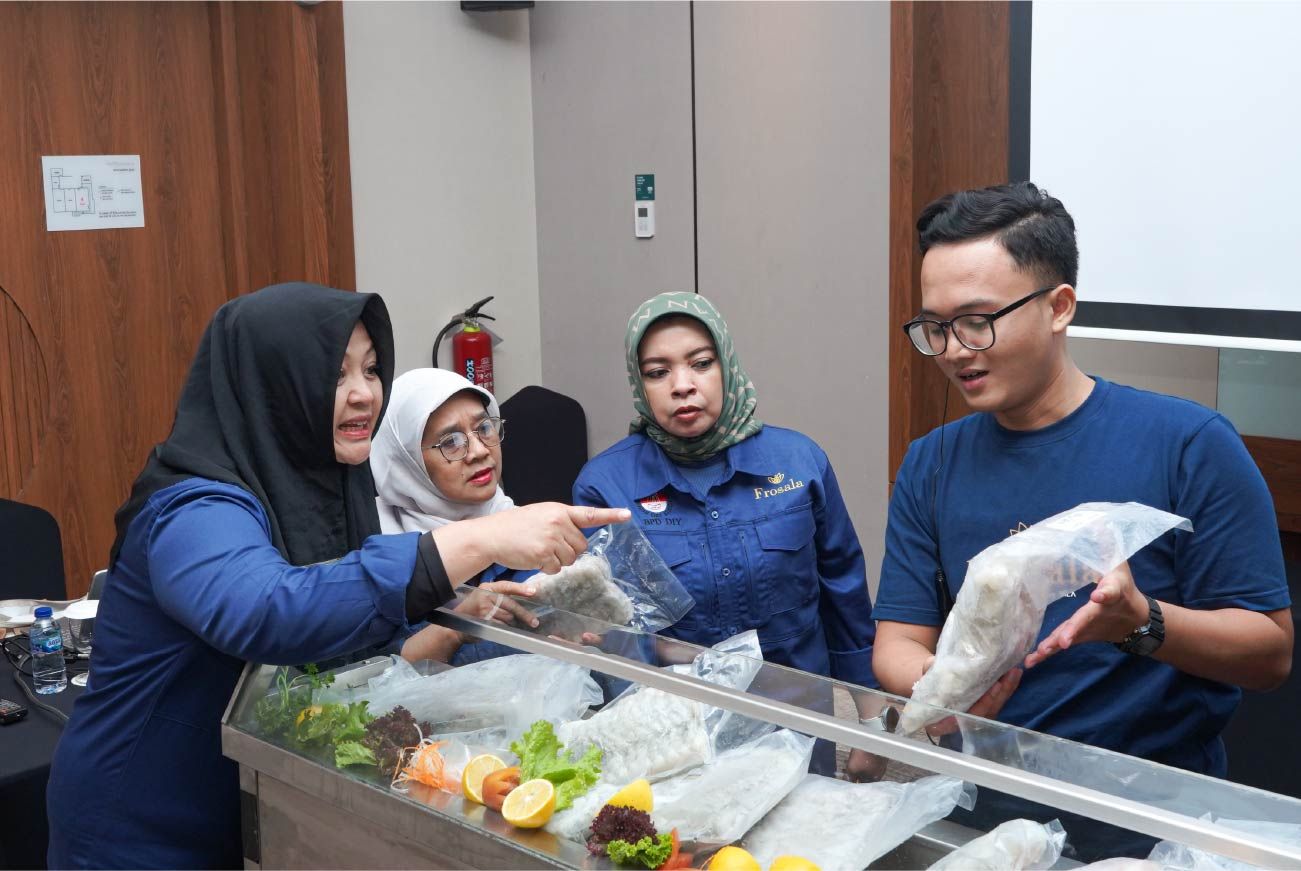 Frosala is committed to guarantee product freshness and always provides high-quality shrimp and dory fillet products by prioritizing cleanliness, safety and sustainability in the production process. Through collaboration with professionals in the culinary field, Frosala believes they can strengthen their footprint in the culinary industry, give greater benefits for customers and the general public, as well as help hotels, restaurants and cafes to provide fresh and high quality seafood selections.
If you need fresh frozen shrimp and dory fillet supplies for your hotel, cafe, or restaurant, you can order Frosala products. Kindly contact our team at +62813-2551-4194 or visit jala.tech/market for further information.