On July 2-6 2023, JALA visited South Sulawesi to engage with shrimp farmers from the Pangkep and Barru regencies. Through this visit, JALA aims to introduce themselves as an end-to-end solution that is #HeretoHelp farmers and encourage them to download and register on the JALA App.
South Sulawesi is one of the shrimp producing regions in Indonesia, with a shrimp production record of 49,902 tonnes in 2020. In 2022, the aquaculture industry contributed to 90.69% of the total fisheries production in South Sulawesi with a production value of 59.78%. Based on data from PPID Sulsel, vannamei shrimp production in Pangkep and Barru during the same period was 2,025 tonnes and 4,601 tonnes respectively.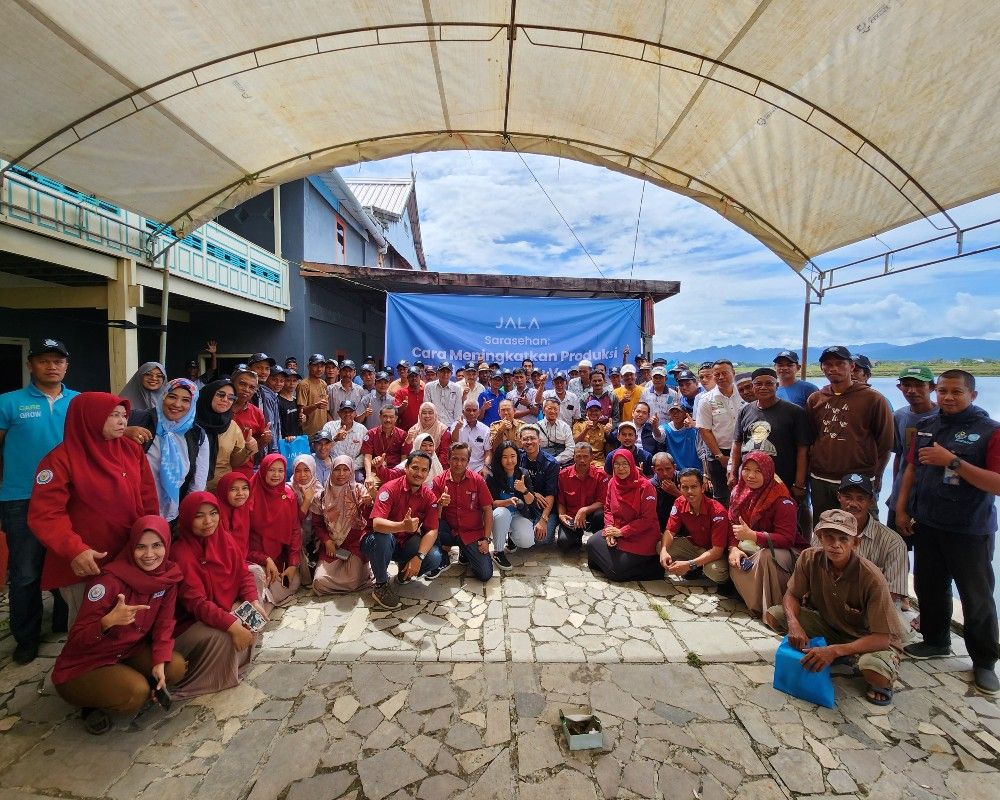 During this visit, JALA had the privilege of meeting 123 shrimp farmers from Pangkep and 49 from Barru. The farmers still rely on traditional cultivation methods, including traditional equipment, shrimp ponds in close proximity, and a stocking density of 50-100 fry/m². Furthermore, the feed provided is still sourced from nature and only given in the last 20 days of cultivation. The administration of treatments is also highly infrequent. After the cultivation cycle is completed, the shrimp farmers do not implement a rest period before proceeding to the next cycle.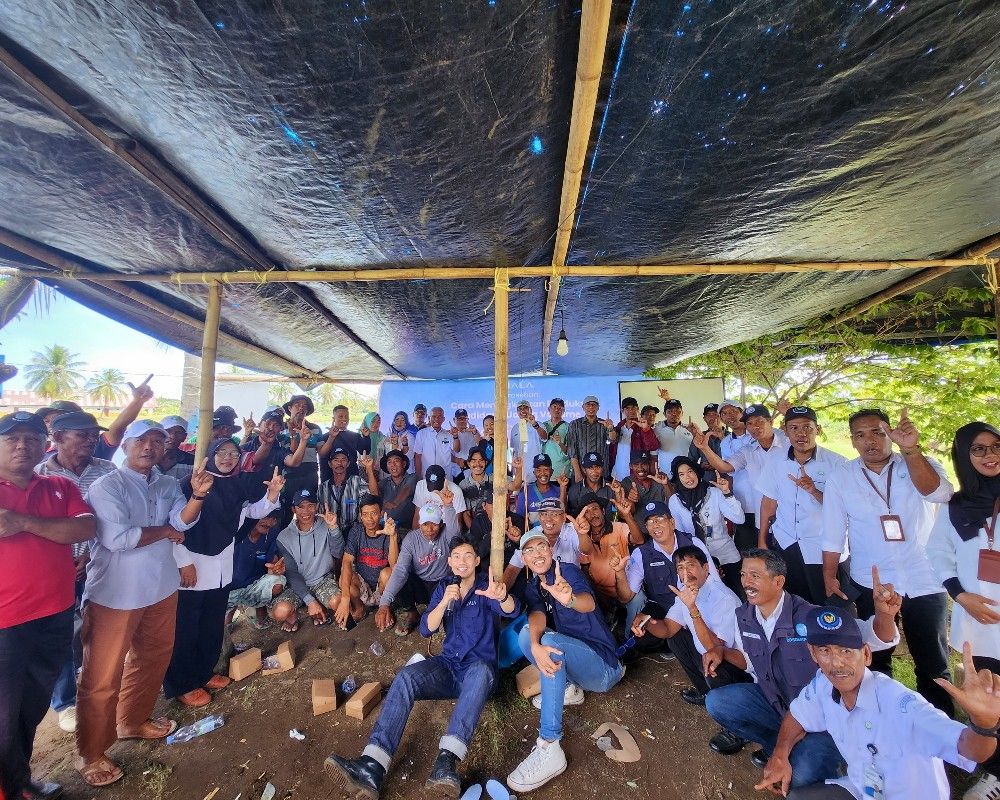 Saenong, the Secretary of Shrimp Club Indonesia (SCI) Sulawesi, shared about the importance of the nursery stage of cultivation as well as maintaining water quality. He also conducted a socialization on the pilot project of two-step cultivation to the farmers. In this two-step method, the pond area is divided into a nursery pond and a grow-out pond. Having these two stages helps the growth of shrimp larvae into shrimp fry ready to be cultured in the nursery pond to reduce their stress levels. They are then moved to the grow-out pond. In the nursery pond, a pump is also installed to increase dissolved oxygen levels in the afternoon.
Read more: The Potential of a Two Step System Increases Productivity
With highly traditional shrimp cultivation methods, the shrimp farmers in South Sulawesi were thrilled and enthusiastic about the arrival of the JALA team as well as download and register on JALA App, as they were previously unaware of such a data recording application for farming.
JALA hopes that the visit and education provided can encourage the shrimp farmers to upgrade their farming practices to the traditional plus level, and it can be the beginning of establishing better cultivation habits, especially in regularly recording data to better understand their farm conditions for a more productive and sustainable cultivation.