On August 22-24 2023, JALA visited Lombok in West Nusa Tenggara to get to know the shrimp farmers in the area. West Nusa Tenggara is one of the major shrimp farming centers with great potential in Indonesia, with a coastal water area of over 29,000 km² and a coastline of 2,332 km². On this occasion, JALA held two separate events: a gathering and seminar for intensive farmers and a socialization program for traditional farmers.
Gathering and seminar for intensive farmers
This gathering was held in Aston Hotel Mataram on August 22 2023, and was attended by 100 guests from Lombok, Bali, and Sumbawa. The guests consist of intensive farm owners, managers, and technicians.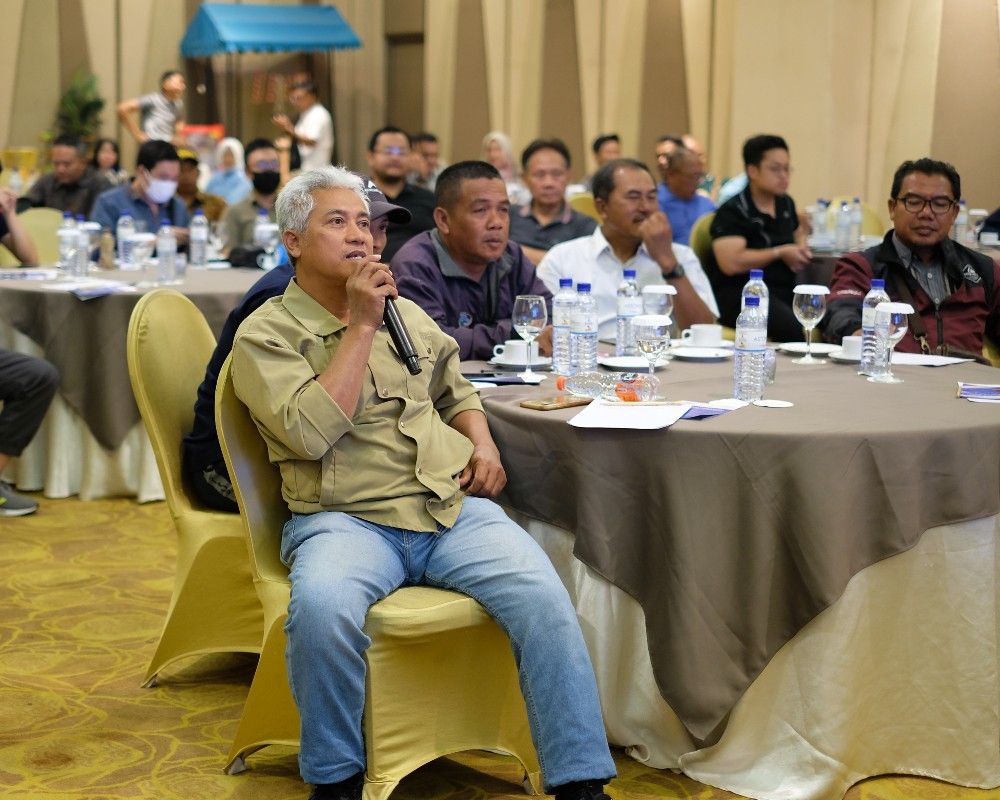 This event included a seminar from Itang Hidayat (Aquaculture and Technology Development) about Hepatopancreatic Microsporidiosis (HPM) in Litopenaeus vannamei Shrimp caused by the Microsporidia Enterocytozoon hepatopenaei (EHP) parasite. Insights were shared on EHP mitigation which includes water disinfection as well as prebiotic and probiotic treatments.
Apart from the EHP seminar, JALA also got to introduce our technology solutions for a more productive and sustainable cultivation, which are JALA App, a shrimp management application, and JALA Baruno, a multiparameter water quality measurement device. The guests welcomed the sessions enthusiastically and were interested in learning more about JALA's solutions.
Socialization program for traditional farmers
Two days later on August 24 2023, JALA also hosted a socialization program for traditional farmers in the Office Hall of the Department of Food Security, Agriculture, and Fisheries in North Lombok. This program was attended by traditional shrimp farmers from 8 community groups in various areas of North Lombok. These farmers were highly enthusiastic about the program. They also shared a lot about their experiences and challenges in shrimp farming.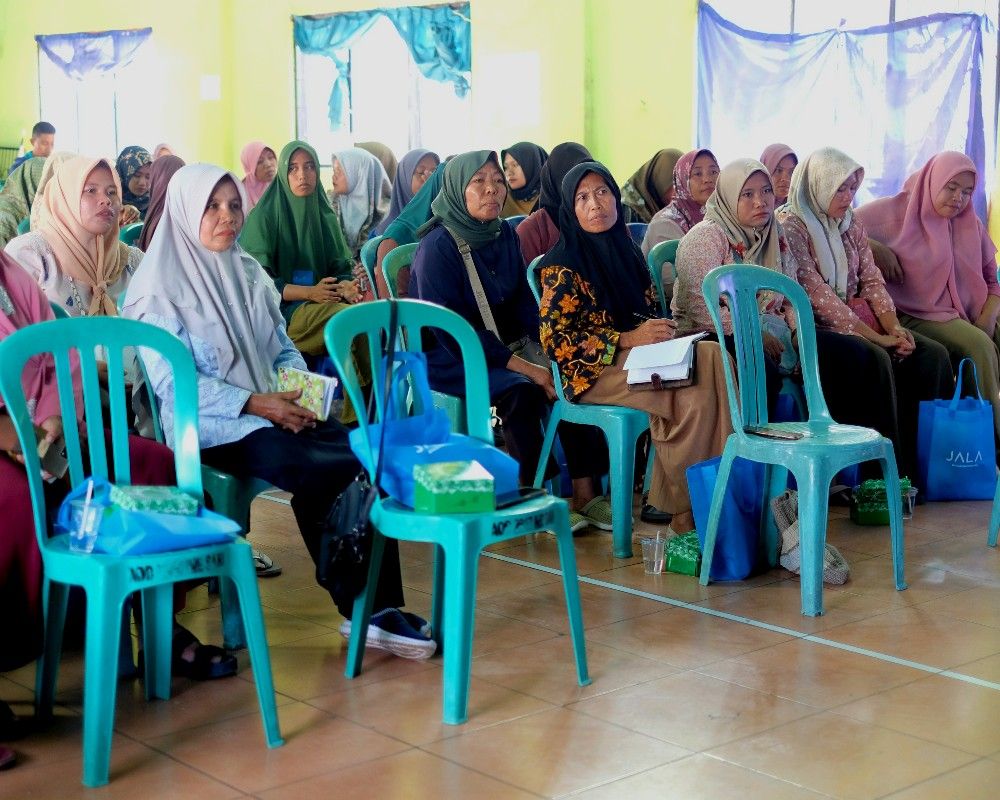 Interestingly, nearly all (95%) of the farmers were women. They work together to manage round ponds in their farm with the help of the local government. Although they still cultivate at a traditional level, they already have water tanks and wastewater treatments for their pond.
JALA got the opportunity to introduce JALA App and the Jagoan Tambak assistance program aimed to help farmers build data-driven cultivation habits. The farmers showed their interest and inquired about this program.
Both events held by JALA in Lombok gathered positive response from intensive and traditional farmers alike. They wished JALA would visit more often with similar events or host training in their area. JALA hopes this short yet meaningful visit gives invaluable insights for farmers in Lombok and surrounding areas, as we are #HeretoHelp them cultivate in a productive and sustainable way.