As a company in the aquaculture technology sector, JALA is more than ready to help shrimp farmers in the field. Besides providing technological solutions for data recording and real-time monitoring, JALA also provides assistance for farmers in running their cultivation.
Field Assistants are JALA representatives who spend more time in the field working with farmers from the time of preparation until post-cultivation. They serve as JALA's front line in the field, and it is through them that JALA learns about the difficulties farmers encounter.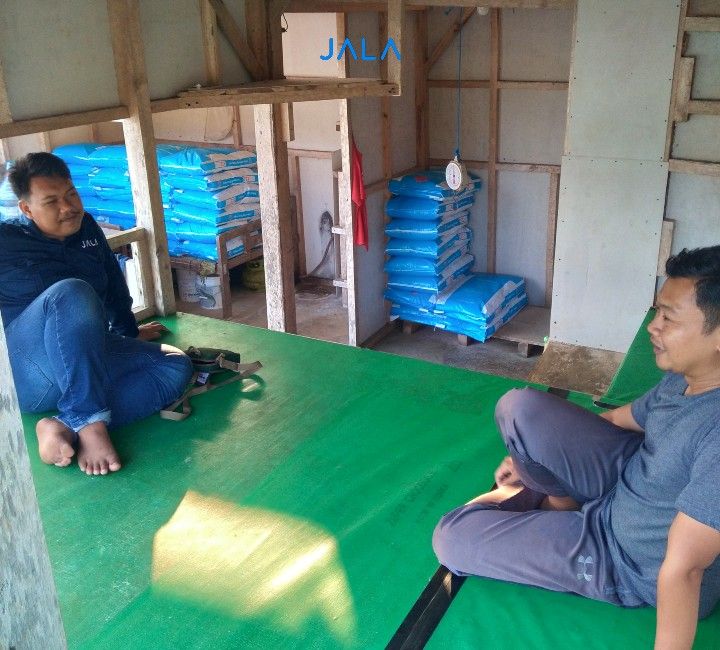 JALA's Field Assistants have a Fisheries/Aquaculture background and they have gone through an onboarding process with the JALA team before working in the field. During the onboarding process, they were given various materials, including JALA's technology and programs in the field. They also attend regular shrimp farming technical training to equip them with more knowledge in assisting farmers.
Field Assistants' Duties
In general, Field Assistants' duties include assisting farmers and ensuring they have complete cultivation data, as well as engaging in technical discussions and community development. They discuss with farmers, ask them about their cultivation issues, and communicate the issue to JALA so that JALA can come up with the right solution.
The detailed duties of a Field Assistant are as follows:
Measure water quality every morning and afternoon.
Review farm conditions based on recorded cultivation data with farmers.
Organize regular educational events and discussion on issues faced by farmers.
Make reports about the assisted farmer(s).
Currently, JALA has their Field Assistants working across various regions in Indonesia, namely Java, Sumatera, Bali, West Nusa Tenggara, and Sulawesi. They assist groups of smallholder farmers (traditional and semi-intensive) and big farms (intensive and super-intensive). They also organize regular gatherings with smallholder farmers, in which they invite cultivation experts, to develop cultivation capacity and skills.
Join JALA Programs
You can get assistance from JALA's Field Assistants in a number of JALA programs. If you need further information about these programs and its requirements, contact our team at +6281325514194. We'll be happy to help you!