JALA has officially moved to a new office after nearly two years located at the area of PT Indmira, Jl. Kaliurang km 16.3, Sleman. As of April 18, 2022, all JALA headquarters activities have been moved to the new office on the Ground Floor of Sahid J-Walk, Jl. Babarsari No. 2, Janti, Depok, Sleman.
JALA's new office is decorated in blue and white with a modern-minimalist flair. The blue color corresponds to JALA's characteristics, while the white color gives a simple and elegant appearance. Despite its simplicity, the entire office is designed to serve the primary function of working and collaborating.
The open office concept is used in the JALA office to make it easier for Warga JALA to collaborate. This concept is shown by several large desks built without partitions in the co-working area. Collaboration or discussions between divisions can be more conveniently and effectively conducted.
This concept connects many divisions within JALA, including the C-level, HR/GA, Engineering, Marketing, and the Business Unit. Meanwhile, the staff of the Hardware subdivision as well as Finance division work in a separate room. However, it doesn't limit their collaboration with the other divisions.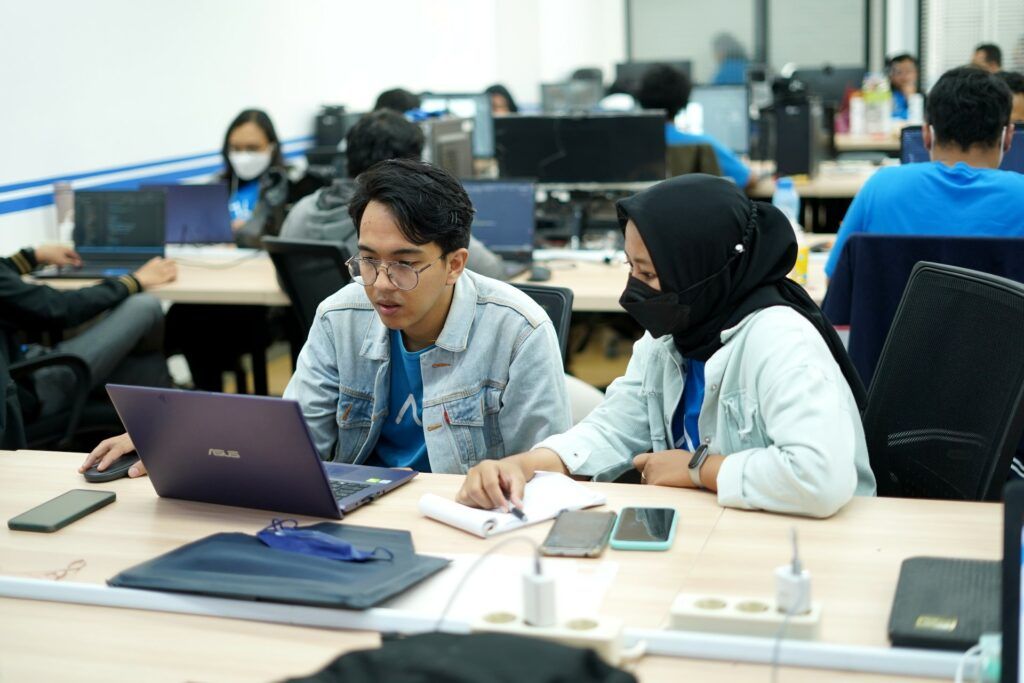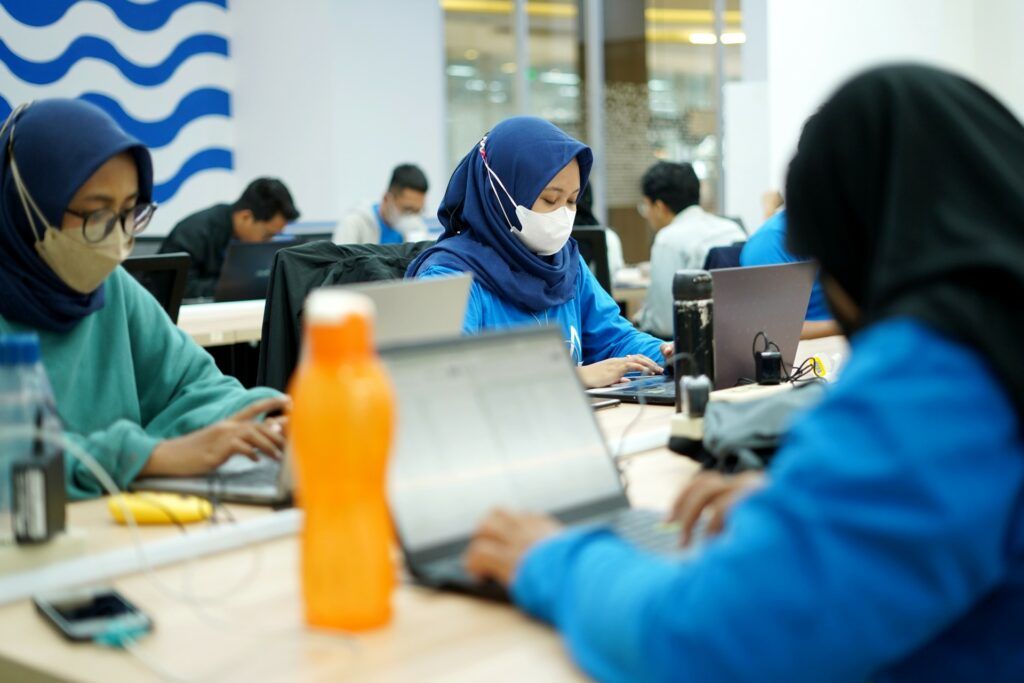 In the lounge area, you can find bean bags that can be used for casual discussions. We use it not only for casual discussions but also for work if we prefer a different setting.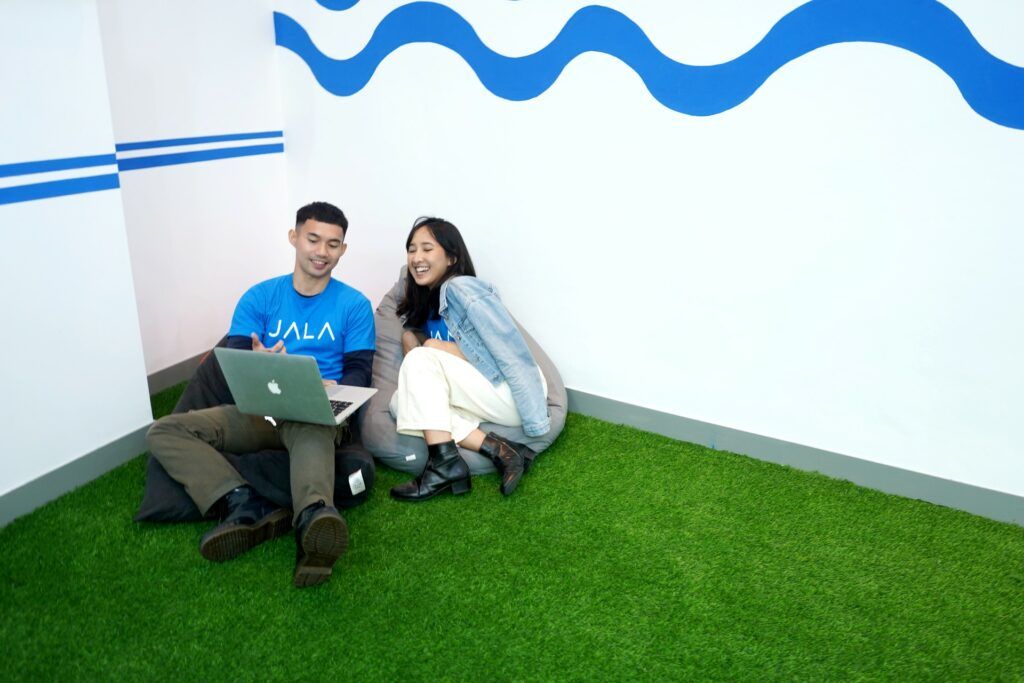 JALA's new office also provides meeting rooms with ranging capacity. Those who want to hold offline meetings or training can use this meeting room. In one of the meeting rooms, which also serves as a presentation room, you can find a mural of shrimp farming activities that adorn the room. We usually host our monthly town hall meetings in this room.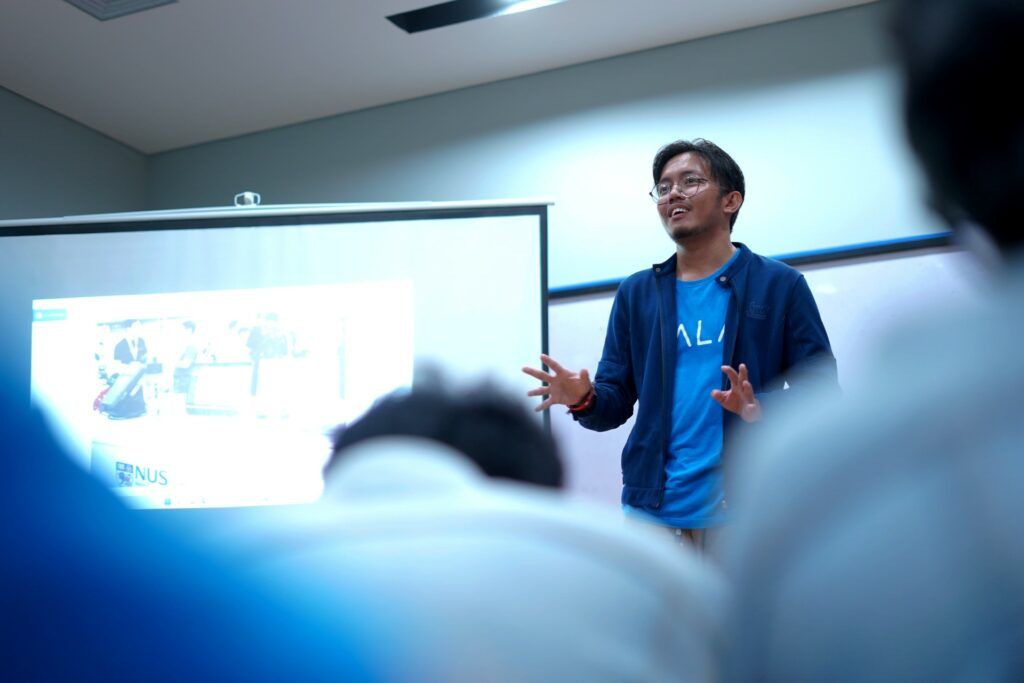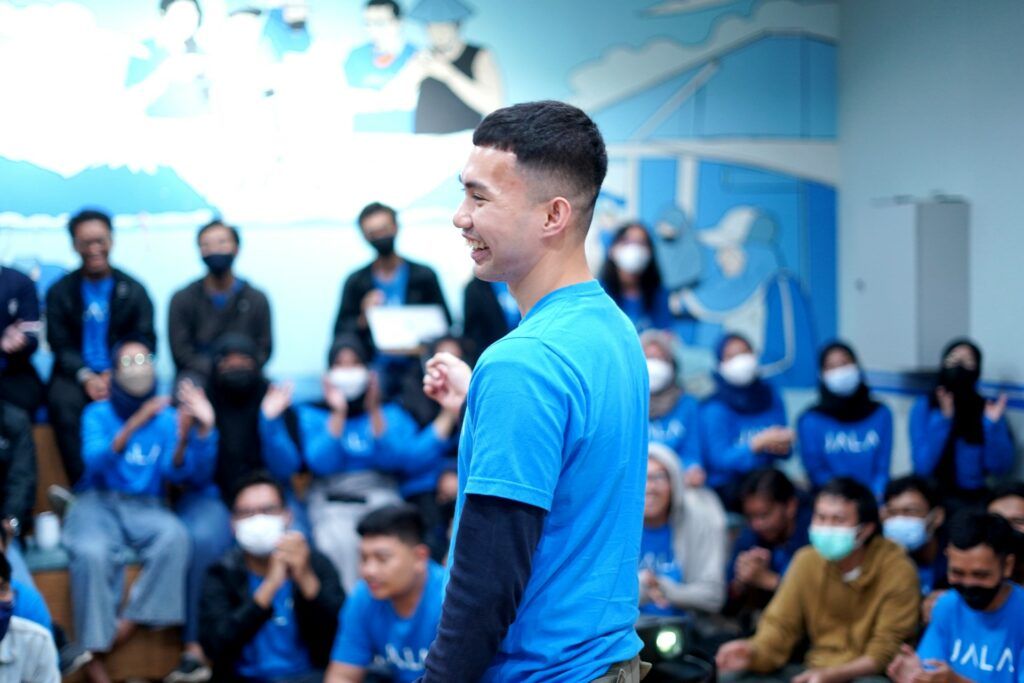 Meanwhile, three Zoom booths have been set up for Warga JALA who require a private space for online meetings. These booths are specially designed in soundproof cubicles.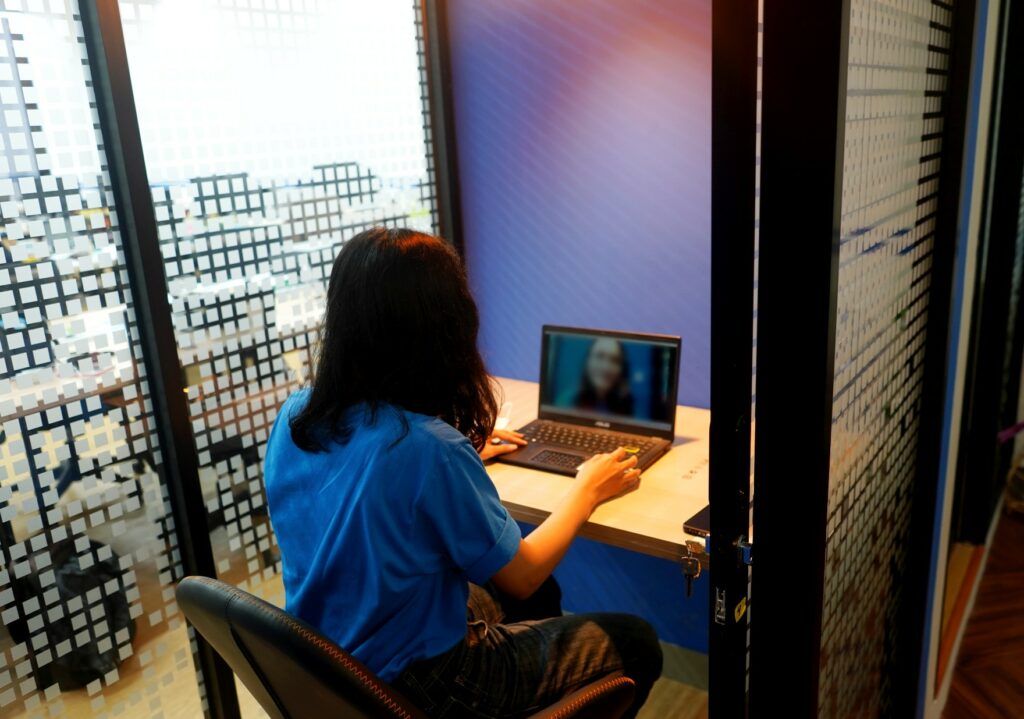 JALA's new office also provides leisure facilities such as two break rooms and a pantry. These break rooms are provided for Warga JALA who need to rest in between working hours. Thus, each break room has a comfortable bunk bed. You can also find a pantry near the break rooms. It is fairly large and can accommodate a good amount of people. Here, Warga JALA can have lunch together during afternoon breaks or simply have a leisure talk after work.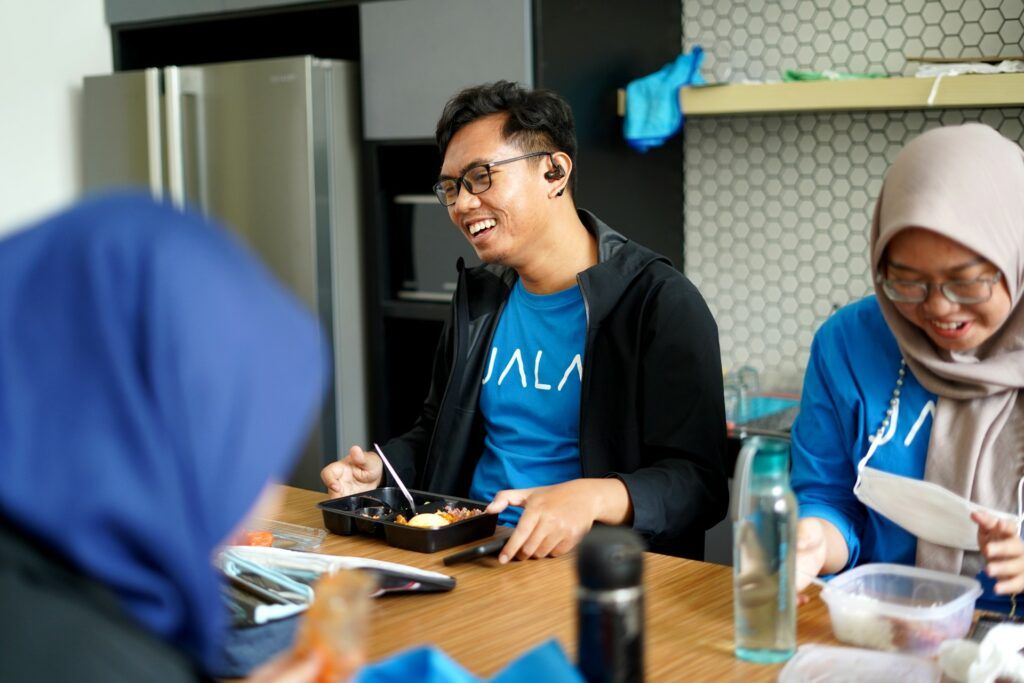 The open office design can encourage maximum collaboration among Warga JALA. It is a melting pot of plentiful insight and incredible ideas. The various facilities available can help Warga JALA improve their work performance. Hence, this new office hopefully would invigorate all Warga JALA. While there's still a lot to explore in our new office, we hope this article and pictures attached give you a short glimpse of our new office and life at JALA.