JALA is delighted to announce that we have won the "Deep Tech Venture of the Year" Award. This award is issued by Leave a Nest Co., Ltd. (Headquarters: Shinjuku-ku, Tokyo, Founder & Group CEO Dr. Yukihiro Maru), a company that provides education in science and technology, HR development, start-ups planning, and consultation services.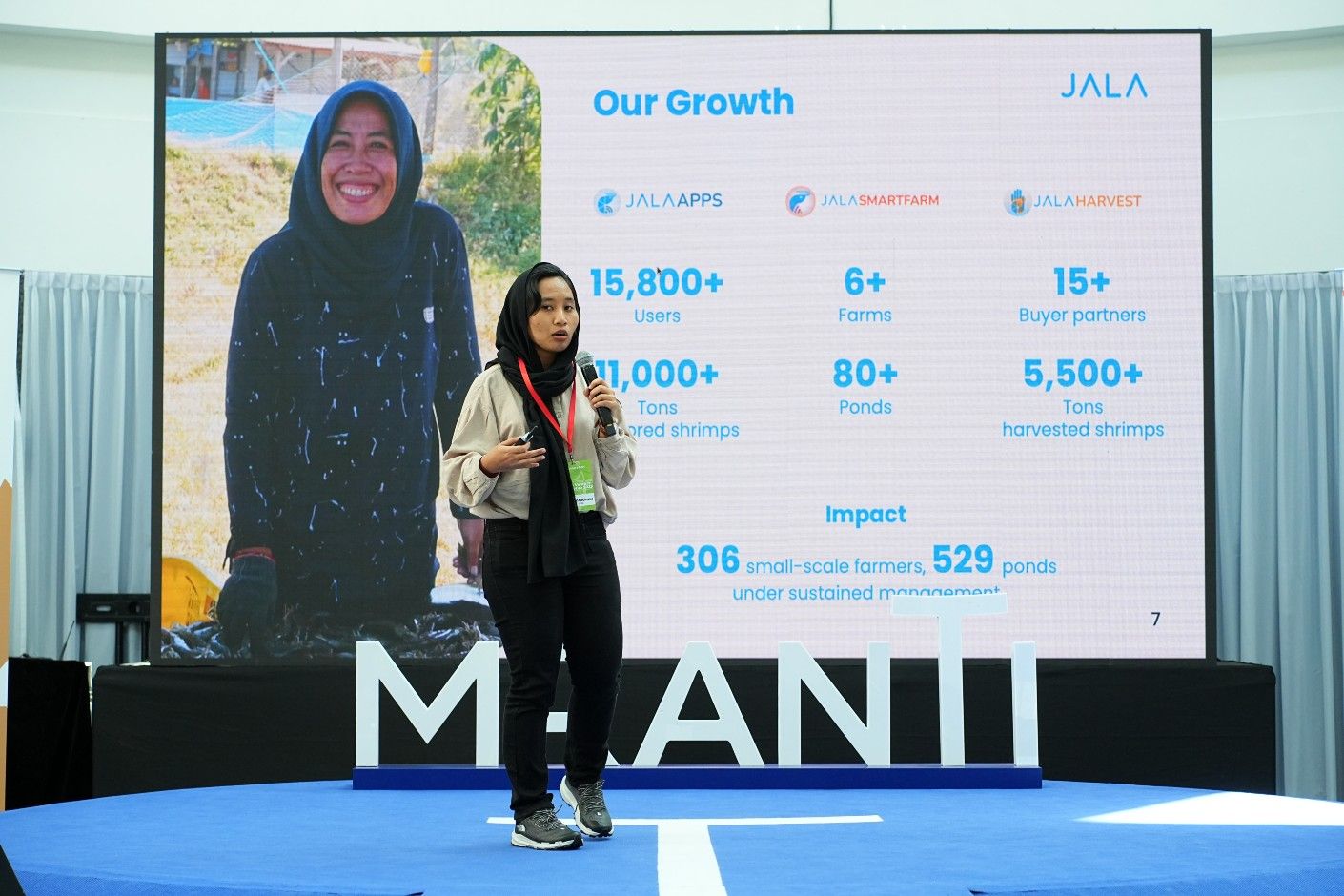 As cited from Leave a Nest's news site, this award was held for the first time in Kuala Lumpur, Malaysia last January 17 2023, and given to honor Deep Tech ventures that challenge to solve world issues. JALA was awarded due to revolutionizing the shrimp industry with tech and data-driven solutions to help farmers achieve precision farming, combined with market and financing access for farmers to scale their productions.
Together with JALA, other companies that won the award are Aerodyne Group (drone-based enterprise solutions), NDR Medical Technology (medical robotics), and WELA ONLINE (cloud-based learning guidance). JALA was the only company founded in Indonesia which focuses on revolutionizing the shrimp industry to have won this award.
This award would not have been possible without the unwavering trust and support of JALA's stakeholders as well as the farmer community who have always believed in our technologies and solutions for the shrimp cultivation industry. We believe that this milestone is just the beginning, and we will strive to pursue our vision in being the leader in blue revolution across the shrimp farming industry through big data.