In the middle of this month, JALA held ShrimpHack, an internal Hackathon event which is held offline annually. For two days, Warga JALA were divided into several teams to develop solutive ideas regarding aquaculture, sustainability, and workplace issues.
ShrimpHack as the implementation of JALA's values
ShrimpHack was born from Syauqy's (VP of Product JALA) initiative who longed for the cross-divisional innovative collaboration to solve any problems. "At ShrimpHack, Warga JALA can identify problems, listen to concerns that have surfaced recently, then develop a product prototype as the solution. This is closely related to JALA's values, namely constant learning, listening to surroundings, and collaborative dynamics," Syauqy stated.
The highlights of ShrimpHack 2023
The series of ShrimpHack activities began with two design thinking training sessions and one training session on creating codeless applications with Softr and Airtable. These trainings aim to equip the participants with both soft and hard skills related to problem-solving in general.
On Saturday (14/10), participants were divided into seven teams consisting of 4-5 members with different roles. Some of them serve as hackers (the prototype programmer), hipsters (the prototype designer), and hustlers (the project manager). They conducted a full-day brainstorming session to identify problems and develop a platform prototype as the solution.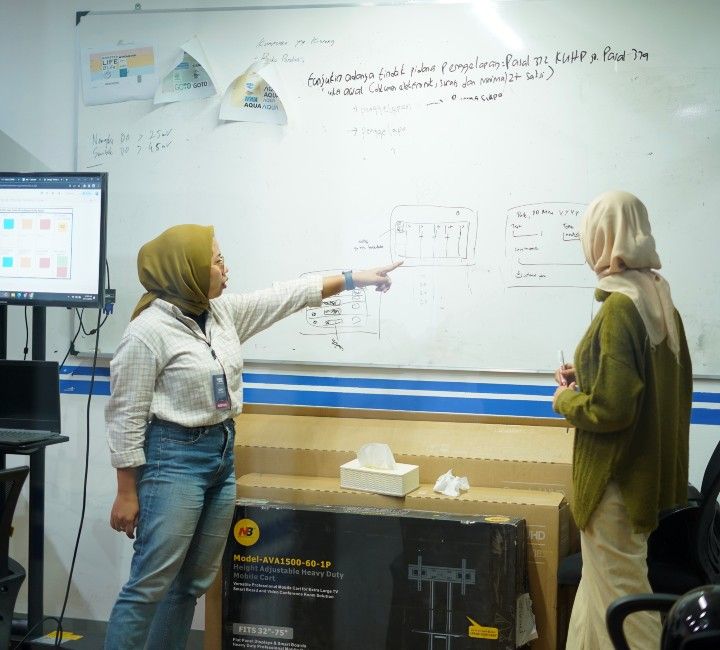 The results of their discussion were presented on Sunday (15/10) in front of the judges, participants, and other Warga JALA. The platform prototypes developed by the participants were exceptionally varied, ranging from a forum for shrimp farmers, platform for ordering lunch, financial management consultations, to platform for depositing sorted waste. The solutions they offered were interesting since they are supported by a background of issues that are closely related to everyday life as well as projections for future development.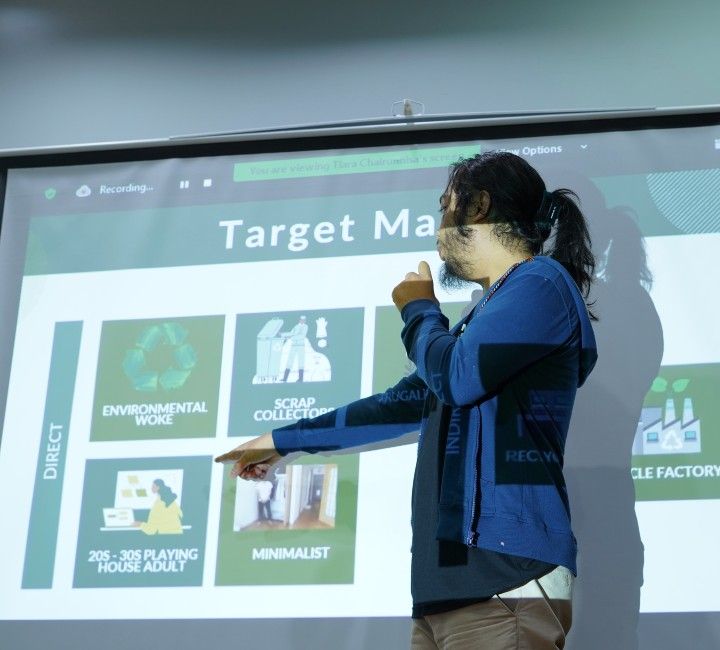 Following the presentation was an awarding ceremony that included various categories, both for individuals and teams. Award categories for individuals include Best Newcomers and Best Contributors, while for teams include Favorite Team (based on voting), Best Idea, Best Design, and Best Team.
Warga JALA's enthusiasm for ShrimpHack
ShrimpHack held this year was the second one after previously being held in October 2022. With a total of 35 participants, ShrimpHack 2023 was a collaborative and innovative occasion for Warga JALA, and because it was cross-divisional, all Warga JALA could participate, not limited to programmers only.
As one of the newcomers this year, Deta (Field Specialist Manager at JALA) shared the reason why she finally registered as a ShrimpHack participant. "I actually wanted to register for last year's ShrimpHack, but I was reluctant since I don't have a tech background. I finally registered because I saw the positive feedback from last year's ShrimpHack, so I wanted to give it a try this time," she said. In her team which focused on developing a work tracking solution, Deta helped identifying problems, conducting research, and creating presentation materials.
An interesting story also came from Amien (Software Engineer at JALA) who participated in ShrimpHack for the second time. Even though this year he had to work harder because he was the only hacker on the team, Amien was impressed because he could participate more in team discussion. "Setting shared goals for the team can be difficult, the implementation process was shorter because a lot of my time was spent on discussions. But overall, ShrimpHack can be a great learning program for developing products and solving problems," he said. Amien's contribution ultimately led to him being recognized as one of the Best Contributors.
As the initiator, Syauqy hopes that ShrimpHack will be open to external participants outside of JALA, instead of being limited to Warga JALA. "Through ShrimpHack, I hope that people will be aware that JALA embraces and drives the innovation culture," he remarked.
Join us as Warga JALA
ShrimpHack encourages the establishment of an inclusive, collaborative, and innovative culture. This program is just one of many interesting programs that JALA organizes for its employees, in addition to mental health programs, sports, skill improvements, and so on.
Are you interested in becoming the next Warga JALA? Check the latest job openings at JALA's career page!